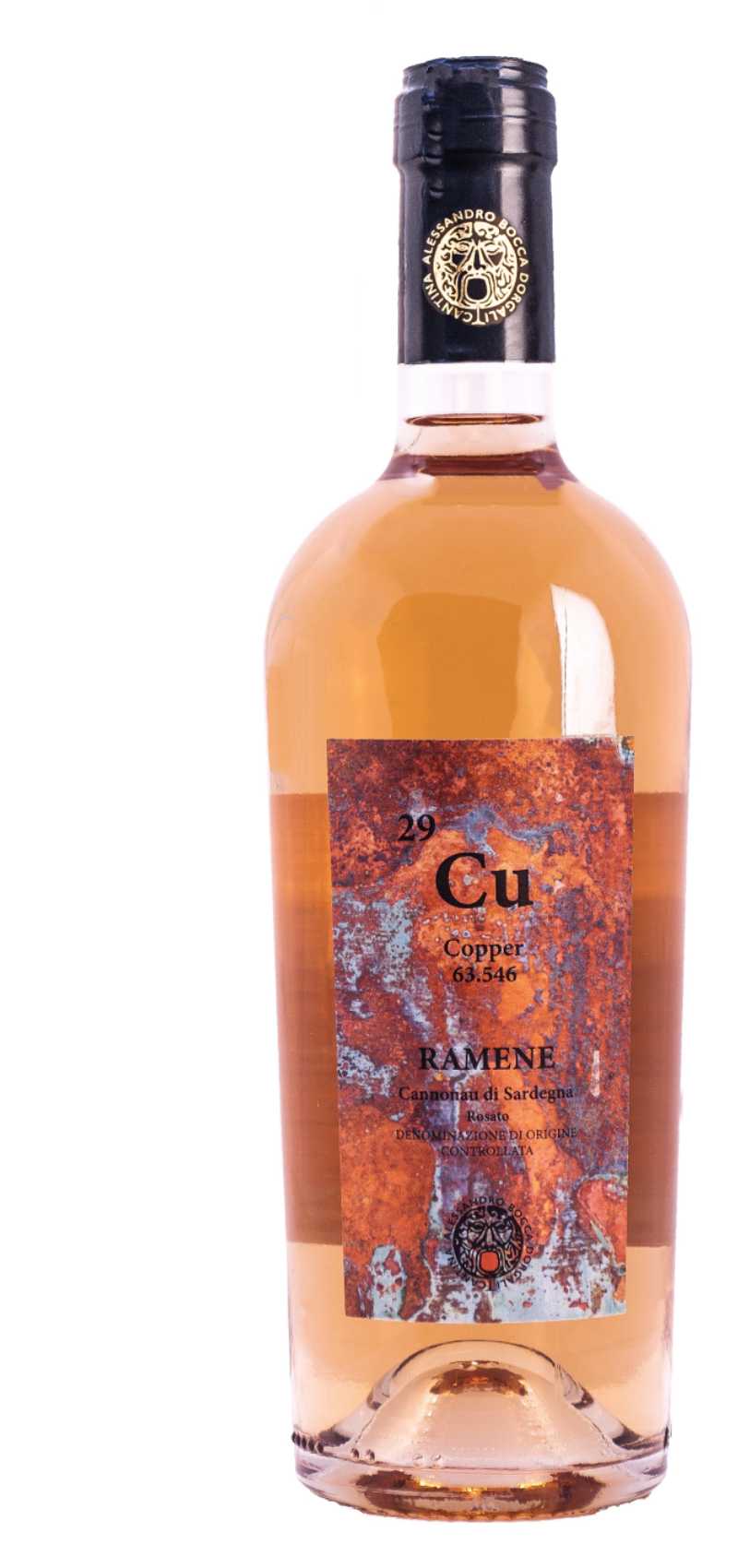 Ramene (Copper in Sardinian) is our Cannonau Doc rosé wine.
The graphic design continues the line chosen for our other labels, where the periodic table of the elements is the common thread.
The structure supports very well appetizers of land, the first and second summer and not too structured but are allowed and recommended even more daring combinations with seafood.
Vigna di Sa Toa (Dorgali)
Vendemmia manuale. Diraspatura delle uve, permanenza con le bucce di poche ore e fermentazione in serbatoi di acciaio a temperatura controllata.